Aramo🌺
It's Hyo-chan
As the days go by, it gets hotter and hotter, so you sweat a lot and get tired easily.
Take care and sleep well~
Today, I am uploading small details of my daily life.
(It's a daily life where we secretly eat and play haha)
What is the healing point of this video?
Um… eh again….lol
It's Arama-chan haha
Ah, I couldn't help but giggle while editing.
Continuing from last time, Mongdies sent us sun cushions and sun sticks for summer.
It's such a famous product that I don't even bother to wrinkle it.
It's really amazing! It's even better to write now.
There seem to be sales, One Plus One, and various other events.
You can see it at the link below.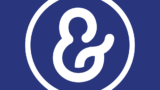 mongdies
業業廃畳原亜幻級嬢爽澗疏精柔淫功巨拭什
Dear Korean Mongdies officials who take good care of you,
Thank you again.
🌺Membership (view private live video)
You can watch over 200 vivid live videos.
Please look after me comfortably when I exercise, when I do housework, when I can't sleep, when I drive, etc.
Most of it is live chatting without stopping~ hehe
💁🏻‍♀️인스타그램 (미공개 사진, 영상과 예고편 공개)
https://www.instagram.com/hyonchann/
#도쿄일상 #집밥먹방 #주부브이로그